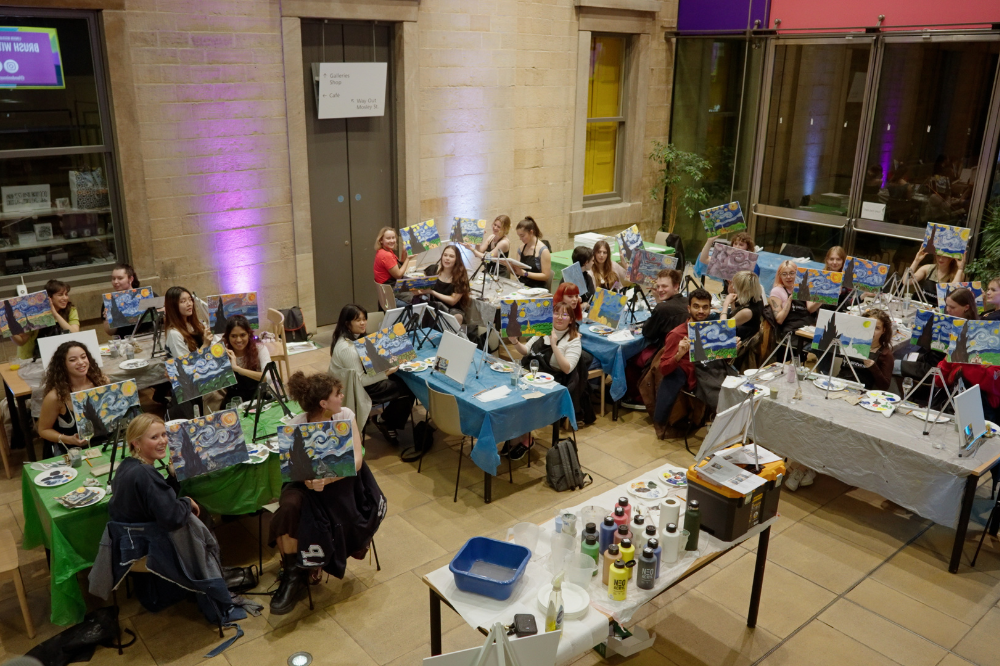 LMG hosts university careers events in Manchester, Nottingham
Events aimed at attracting young talent to speciality insurance
Diversity & Inclusion
By
Mika Pangilinan
The London Market Group (LMG) recently held its first-ever careers events for university students in Manchester and Nottingham. The events were designed to showcase the diverse range of speciality insurance and risk management roles available in the market, as well as encourage young talent to consider careers in the field.
The Manchester event, held at the Manchester Art Gallery, focussed on fine art, jewellery, and collectables insurance, while the Nottingham event, hosted at the Cozy Club, spotlighted insurance for live events and musical artists.
Caroline Wagstaff, CEO of LMG, expressed her satisfaction with the turnout and the positive response from attendees, stating that the career events are part of a larger initiative to "make specialty insurance a destination career for young talent."
"We know the problem we are trying to solve," said Wagstaff, who noted that both events were sold out and promoted through social influencers, TikTok, and university advertising. "The market has more people aged over 50 than under 30, so we need to work more actively to attract the talent we need for the future.
"Our ambition is to highlight the extraordinary range of risk that the market covers, to make it come alive and to talk about the rewarding careers it can offer. We want to bust the 'dull' myth to transform the views of young people, engaging with them in spaces and channels they relate to."
She also thanked the following young industry professionals who took part and served as "amazing ambassadors" for the market: Henry Long, Josh Cottington, and Bethan Perris from Tysers; Giles Bennetts and Aimee Proctor, Hiscox; Jonathan Reed, International Underwriting Association; Ruby Knightsbridge, Lloyd's Market Association; Honor Webb and Ellie Beaven, WTW; Ross Drabble, Liberty Specialty Markets; Raza Hassan, Fidelis MGU; and Nick Ionnaou, Special Risks Group.
What are your thoughts on this story? Feel free to share your comments below.
Keep up with the latest news and events
Join our mailing list, it's free!