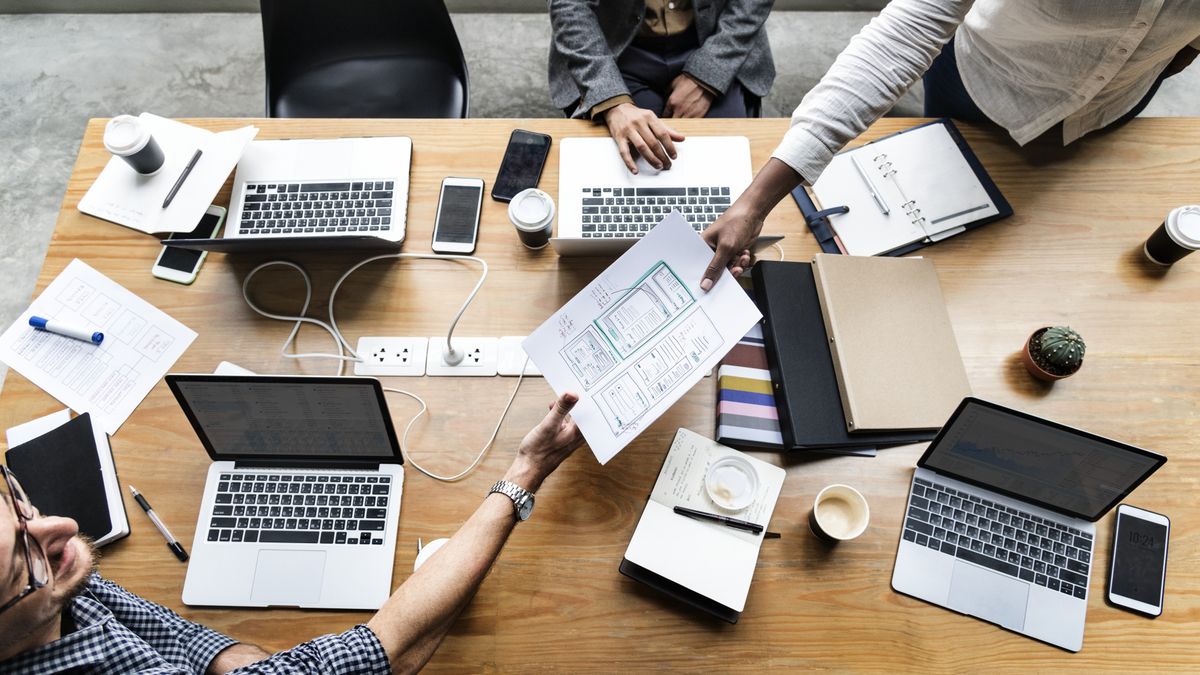 Best task management software of 2023
If your company is not quite big enough for dedicated project management software, which can be expensive and cumbersome to use, but has outgrown more basic to-do list apps that are less feature-rich, fortunately somewhere in the middle lies task management software.
Task management software is a place for businesses, freelancers, and individuals to handle single and recurring actions. Choosing dedicated software rather than relying on basic to-do list apps opens up the possibility for dealing with tasks at scale, and collaborating with colleagues or clients.
These apps also serve as a place for accountability, where users can track their progress and manage previous and upcoming tasks. Most will offer a dashboard, sometimes customizable, which you can use to see this sort of data.
For businesses handling multiple projects simultaneously, task management software can helps streamline workloads and prioritize tasks.
Setting task management apart from its relative, project management, is that task management hones in and focuses on the work required to get something done. Project management takes a broader look at entire strategies, incorporating things like costs and resources.
---
The best task management apps of 2023 in full:
Why you can trust TechRadar
We spend hours testing every product or service we review, so you can be sure you're buying the best. Find out more about how we test.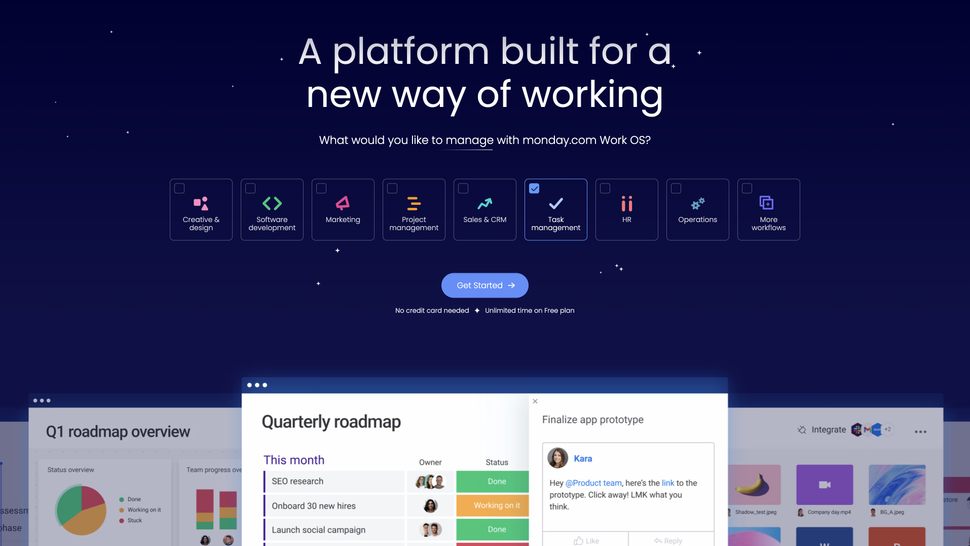 Monday is best known for its project management software, though it has some more specialized spinoffs including its Work Management service that enables execs to manage higher-level operations, and Dev for streamlining developer processes.
While Monday offers a powerful project management tool, you can also use the app for handling day-to-day tasks, and it has specific appeal to the super-organized. That's because you can choose from a number of views (like Kanban, Gantt, and timeline) to showcase any type of data you want, with options to add more columns or fields.
Along with the Windows and macOS apps, Monday has iOS and Android apps, though if you're a real power user you may struggle to see everything you need on a mobile device. Unlike some software, all apps are available regardless of plan, including the free tier which allows up to three boards – these are similar to categories, and can represent projects or clients. Three paid tiers follow, along with an Enterprise level, but for the most part if you're just looking for a basic task management app you may be able to get away with the free plan.
Read our full Monday.com review.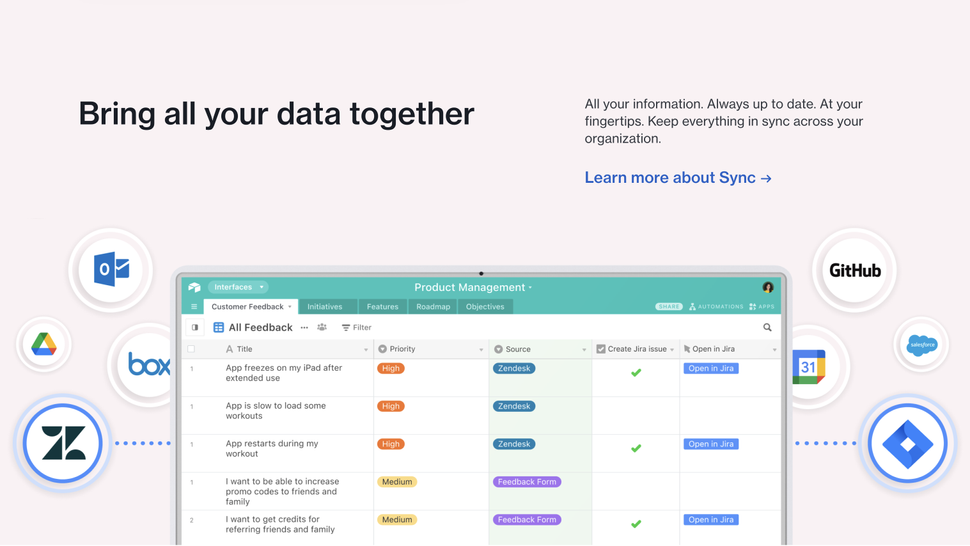 Like Monday, Airtable is generally considered for its project management capabilities and the two often go head-to-head. Both are designed with a user-friendly interface designed to mask deep, powerful capabilities in a way that makes them easy to use, but Airtable might just take the marginal lead in terms of design.
Because it's the tool of choice by some pretty respectable brands, like Expedia and Shopify, you can expect top-notch features and plenty of integrations with third-party apps that you may use elsewhere in your business.
Pricing is similar to Monday, but there are only two paid plans available. The free version of Airtable will appeal to SMBs who want to spread their tasks across more bases (projects or clients), because there's no limit. The limit comes in the number of records per base, though at 1,200, it's unlikely to be a cause of concern for smaller companies.
Read our full Airtable review.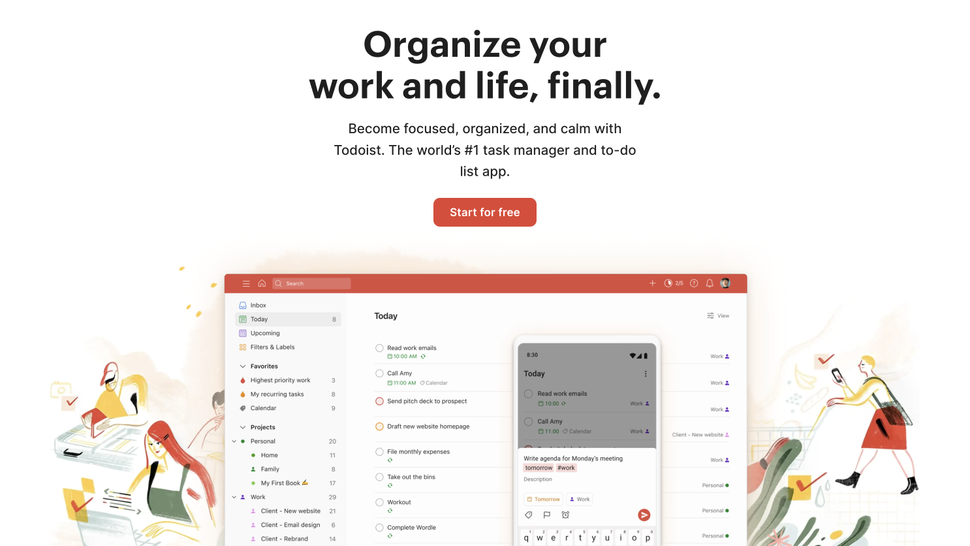 Admittedly, Todoist is more of a to-do list app – the clue is in the name. However, we value the app for its extensive list of features that see it outperform a number of more rudimentary competitor apps in the to-do list cetegory, earning its place on this list of the best task management apps.
Getting started with Todoist is an easy process, especially if you're familiar with other to-do list apps including your smartphone's built-in reminders app. As your demands begin to grow, Todoist continues to offer more advanced tools like being able to categorize tasks into separate, distinguishable projects, and arguably most important, collaboration.
The free tier has its limitations but is a promising option for businesses that don't need a fully-fledged task management app that resembles project management software. There's a pair of paid plans that tackle the limitations, and fortunately, pricing is especially attractive.
Read our full Todoist review.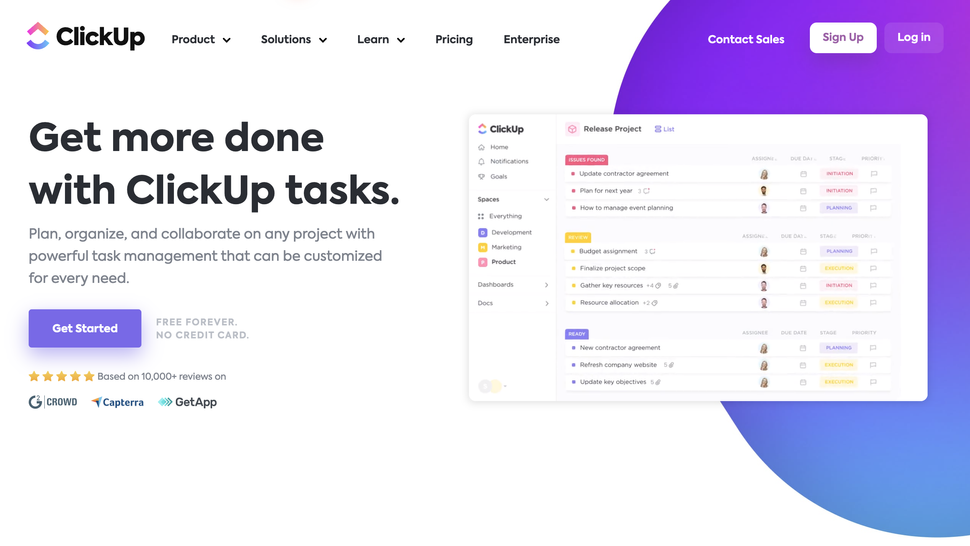 On the other end of the scale as businesses that need a really detailed solution, though they may not be able to justify big IT spends just yet. ClickUp promises to be the "one app to replace them all."
The task management portion of the software is really customizable, and there are dashboards to help you visualize your progress. You can also choose to organize with tags, priority statuses, relationships and dependencies, and more.
Beyond this, ClickUp offers whiteboarding, goal management, cloud storage, and a chat feature so that you don't have to jump between a third-party app. They're all part of the free tier, which offers customers the chance to try out and use all of ClickUp's features under certain limitations, though most will end up going for the trio of affordable paid plans which are topped by an Enterprise tier.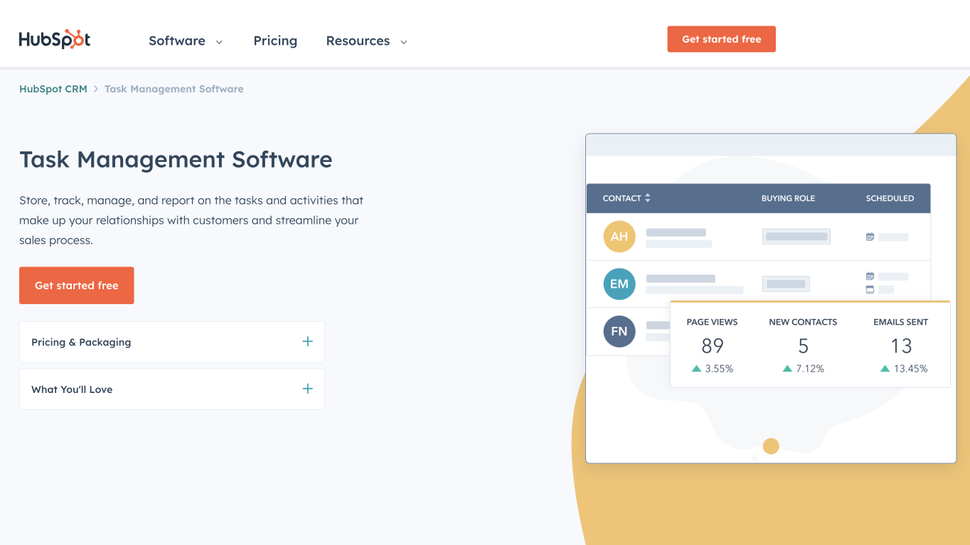 HubSpot is best known for its CRM platform which helps sales teams to effectively manage and grow their departments. The firm's Task Management tool markets itself as being specifically for this audience, enabling workers to handle tasks natively without needing to open another app.
This is part of what makes it such an effective tool because marketing and sales-related automations can populate and manage tasks according to your workflow. From the app, you can monitor progress toward deadlines and line up future workloads with queuing. 
The tool itself is free, but most companies will find themselves paying for more advanced HubSpot plans anyway. Pricing varies and businesses can see them spending hundreds of pounds per month or more, but given that the task management app comes as part of their existing CRM and marketing suites, it's well worth a mention.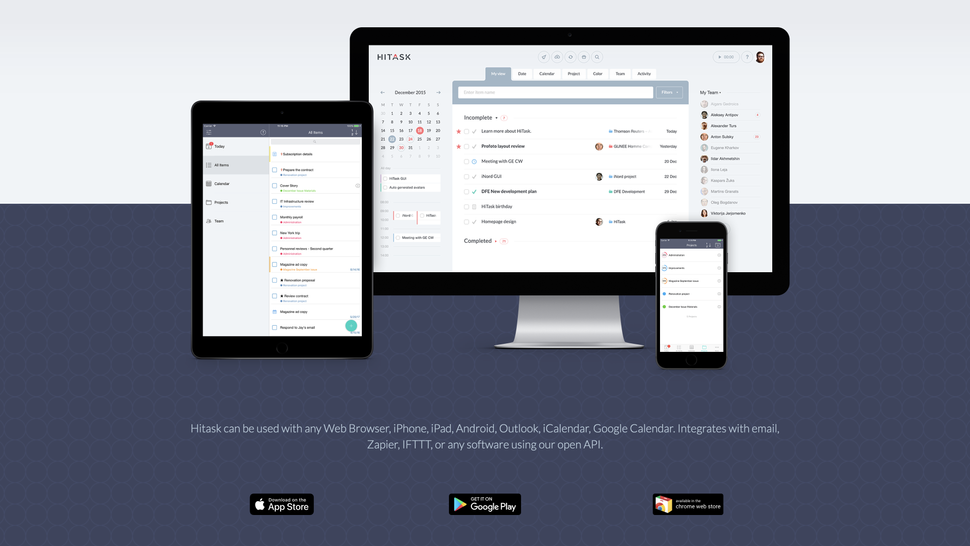 Hitask doesn't claim to be the ultimate project management software – instead, it offers "delightfully simple" task management from its mobile and desktop apps, along with a web app and Chrome extension.
Some competitors can be criticized for complex layouts that make it hard for small businesses and workers who are unfamiliar with the software to find what they're after. Everything in Hitask lives within one dashboard, including projects and tasks, a calendar, and time-tracking tools.
Don't expect anything near the number of integrations that companies like Airtable and Monday offer, but you can at least sync your Outlook Calendar and Google Calendar. The free tier doesn't allow sharing and collaboration, but the cheapest of the two paid plans is much lower in price than some other rivals, offering unlimited storage.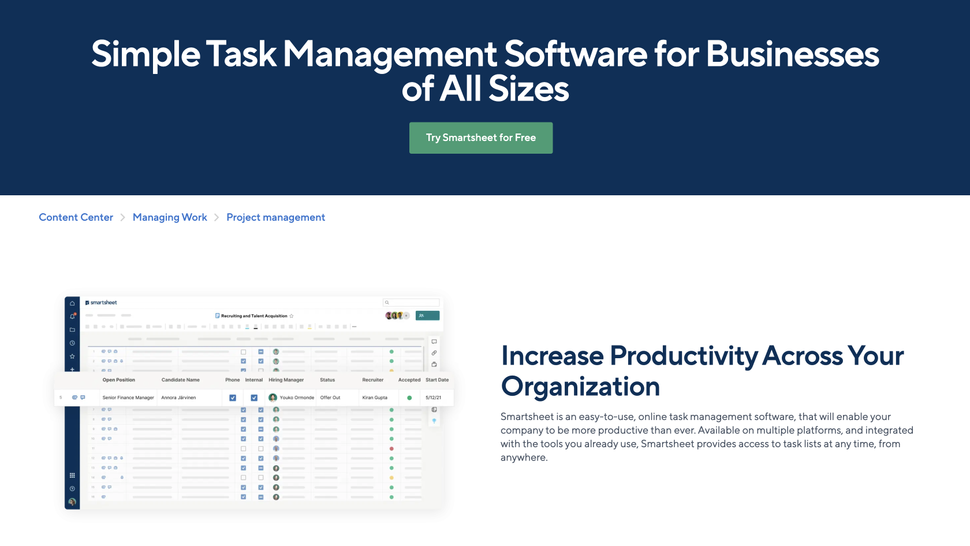 If you're already using spreadsheet software like Excel or Google Sheets to manage your tasks, and enjoy organizing tasks yourself among columns and rows, then you'll likely slide right into Smartsheet with ease.
The layout resembles a typical spreadsheet, and while it's very cleanly designed, it looks more functional than some other apps. You can still make use of sorting and filtering options, and dive deeper if you need to.
It also offers a one-up on other spreadsheet apps because of the task management-related integrations that it can handle. The free plan is fine for getting started, and offers simple social logins like Sign in with Apple, Google Workspace, or Microsoft 365, and the paid levels are affordable if not attractively priced.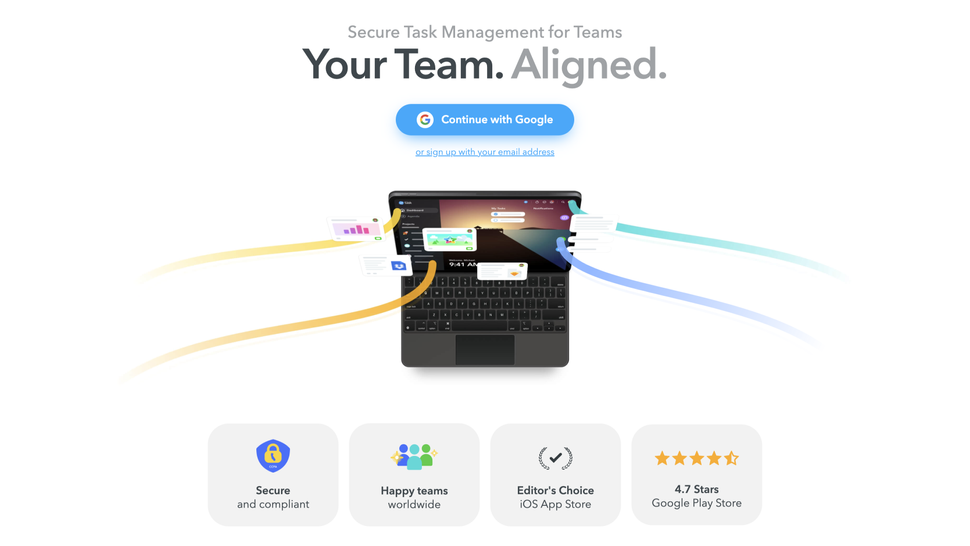 MeisterTask is a lesser obvious company when it comes to this sort of software because it doesn't market itself as aggressively as some competition, but that doesn't make it any less worthy of a space on this list. Especially given its friendly and colorful layout that makes it easy to use, and its commitment to security.
Beyond the customizable dashboard which acts as a home page, users can select from projects and tasks, or view an agenda specifically designed for the user. Time is of the essence with MeisterTask, because there are time-tracking tools and deadline monitoring built right into the app.
It's also a great hub for communicating on specific tasks. Users can organize tasks with tagging, and talk via comments, mentions, and reactions. Desktop and mobile apps are available.
We've also featured the best time management apps.
---
Should I pay for a task management app?
Free vs paid is a common discussion, especially when it comes to software that you can readily get your hands on for free. Task management apps are designed to cater to a wide audience, ranging from individuals and self-employed workers to SMBs, and right up to large enterprises. As such, whether or not you should pay, and how much, depends on what you need. Many smaller firms can get away with free tiers or the cheapest plans, while companies that employee hundreds of employees will see themselves spending significantly more. As a rule of thumb, you'll generally want to avoid the free tiers if you want more than the most basic, and limited, tools.
How we tested the best task management apps
To test for the best task management apps we first set up an account with the relevant software platform, whether as a download or as an online service. We then tested the service to see how the software could be used for different purposes and in different situations, with varying requirements as per different businesses' needs. Also forming part of the testing was a detailed comparison between what each service offers, and its value for money. 
Read how we test, rate, and review products on TechRadar.